Table stools, Ottomans, Pouffes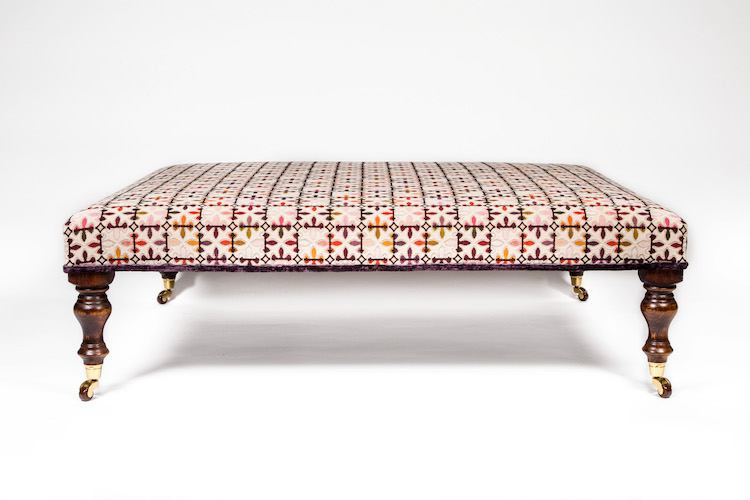 Whatever name you want to give them, such a piece of furniture will become the functioning centrepiece of your room. In fact, The Bespoke Chair Company loves creating table stools. They are an eye-catching way to bring textural or colour elements of a room together. For example, borders can pick out a sofa colour, double piping trim can match existing cushion fabrics whilst castors/studs can mirror other ironmongery. The effect is subtle but very cohesive.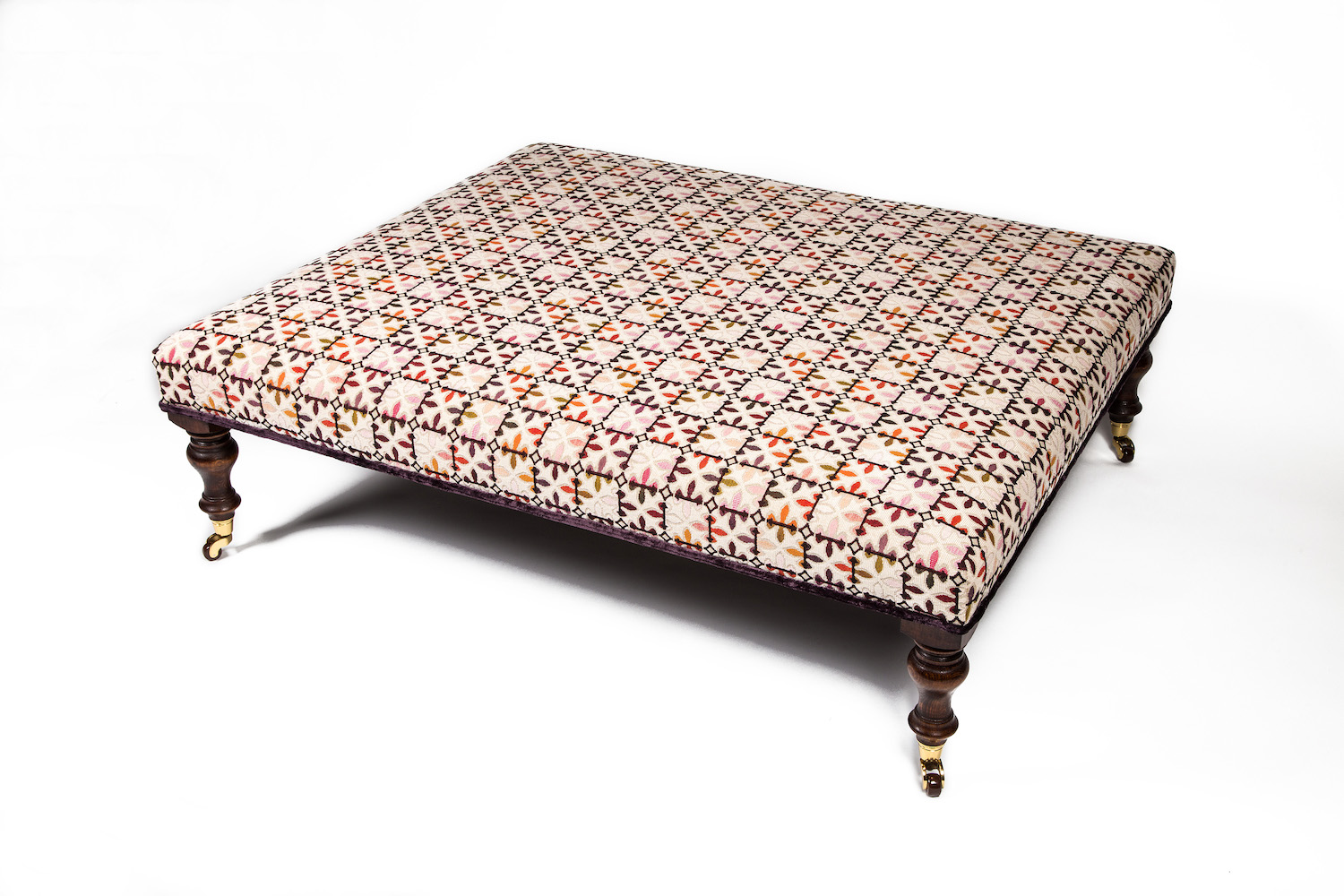 Made of traditional and luxury natural paddings, with solid hardwood frames, and webbed with tough flax black and white herringbone webbing, all stools are built to provide lasting comfort and to be durable enough to act as an additional surface for books, magazines trays ..., hence the name "table stools". They can be created to any size or design. Commission your own unique design by contacting us here
See other footstool designs for inspiration.