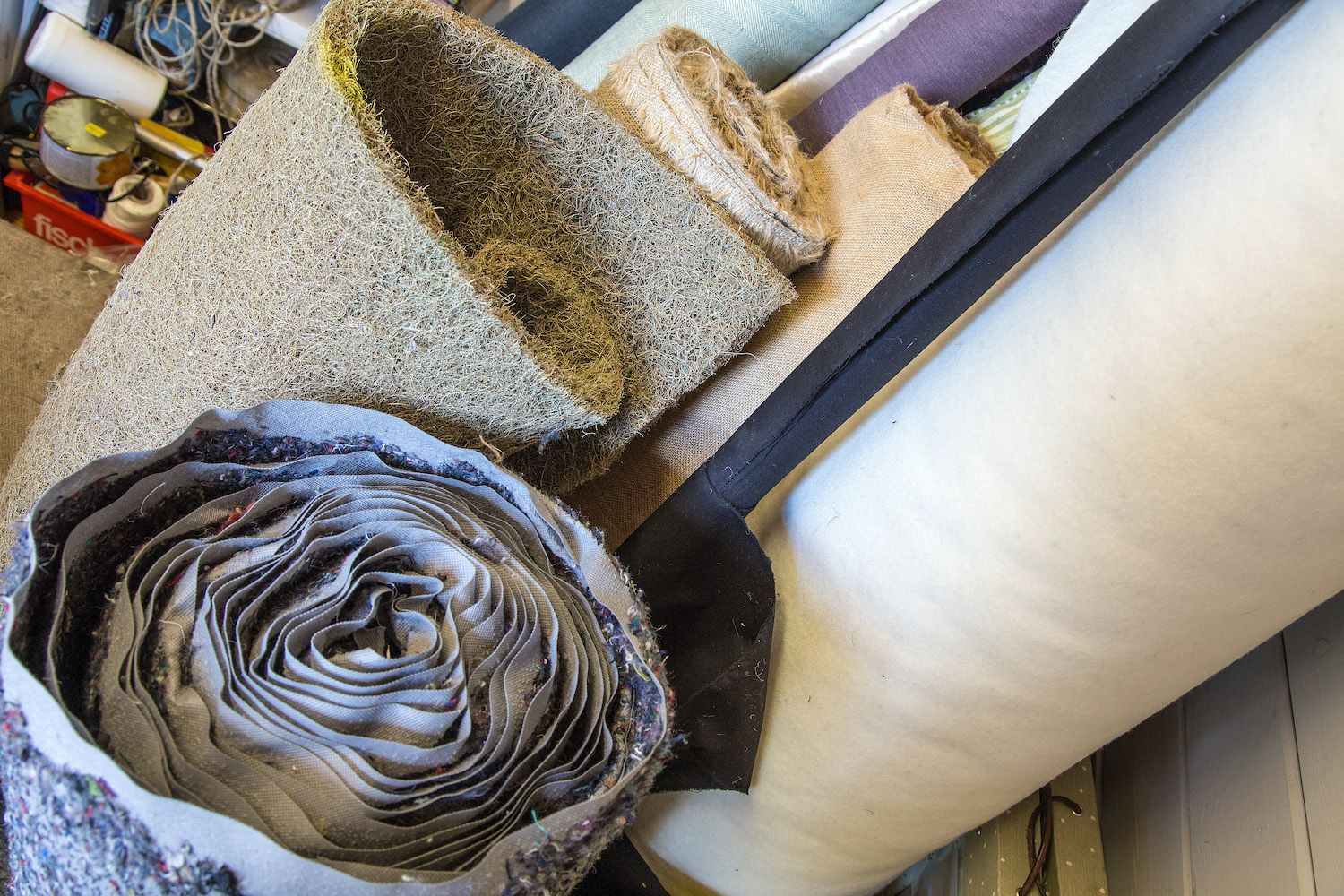 Movement Towards a "Sustainability" in Bespoke Furniture
Restoring pieces of furniture rather than replacing, using natural and authentic materials rather than artificial, synthetic materials, working with hand tools rather than power tools, are amongst the many reasons why traditional re-upholstery is regarded as one of the most sustainable crafts within the UK. And why the craft trade's carbon footprint is so much lower than that of its sister trade, furniture manufacture. To pick from multiple research studies, the climate action group WRAP UK's 2019 data reveals that the recycling of second-hand sofas, for example, avoids 52,000 tonnes of CO2 equivalent per year. https://wrap.org.uk/sites/default/files/2020-09/WRAP-Domestic%20Furniture%20chapter_final.pdf
Where an existing re-upholstery piece is not available, commissioning a well-made piece constructed with traditional and natural materials built to last a lifetime is arguably the second best option for the consumer in the quest for sourcing sustainable furniture.
So how do you choose a bespoke maker with an eye on rating the sustainability of their materials and longevity of their custom work?
Whilst there are strict Fire Regulations rules for upholstery stuffings and other materials used in domestic furniture that upholsterers must adhere to by law, there are no such regulations (or indeed any clear guidance) on sustainability. As a result, there is a diverse range of ethical practices in the sector regarding the choices of materials and methods of construction.
What is clear is that UK bespoke upholsterers have a responsibility to research and consider the environmental impacts of the materials and methods they use in a nation which discards 1.6 million tones of furniture into landfill much of which is bulky waste containing petroleum-based, chemically treated polyurethane foam, a significant contributor to the very high carbon footprint of the sector.
How do upholsterers, themselves, make informed decisions in switching to better environmentally friendly alternatives? How should we be measuring the global impact of production and sourcing, and where do we find information on product supply chains?
Alex Law, upholstery author, TV host and industry expert, has been discussing this topic at the Bristol Upholstery Collective, as part of a series of talks and articles on the subject. His Vision is to set up a "Sustainable Upholstery Research Group" for upholsterers to have access to a published list of materials with "ethically solid supply chains". By using crowdfunding, the organisation, anticipated to come into being at the end of 2022, will aim for an ethically green future for upholsterers, underpinned by evidence and stability of supply.
I am looking forward to being part of such a movement, which aims to provide answers to these crucial questions posed by many upholsterers and their customers.
Being part of a growing community of responsible designer makers who are proud of their commitment to better practice, who place integrity at the heart of their business and who are embracing improvements based on proper information and research, is of primary importance to me in building a business with sustainability at its core.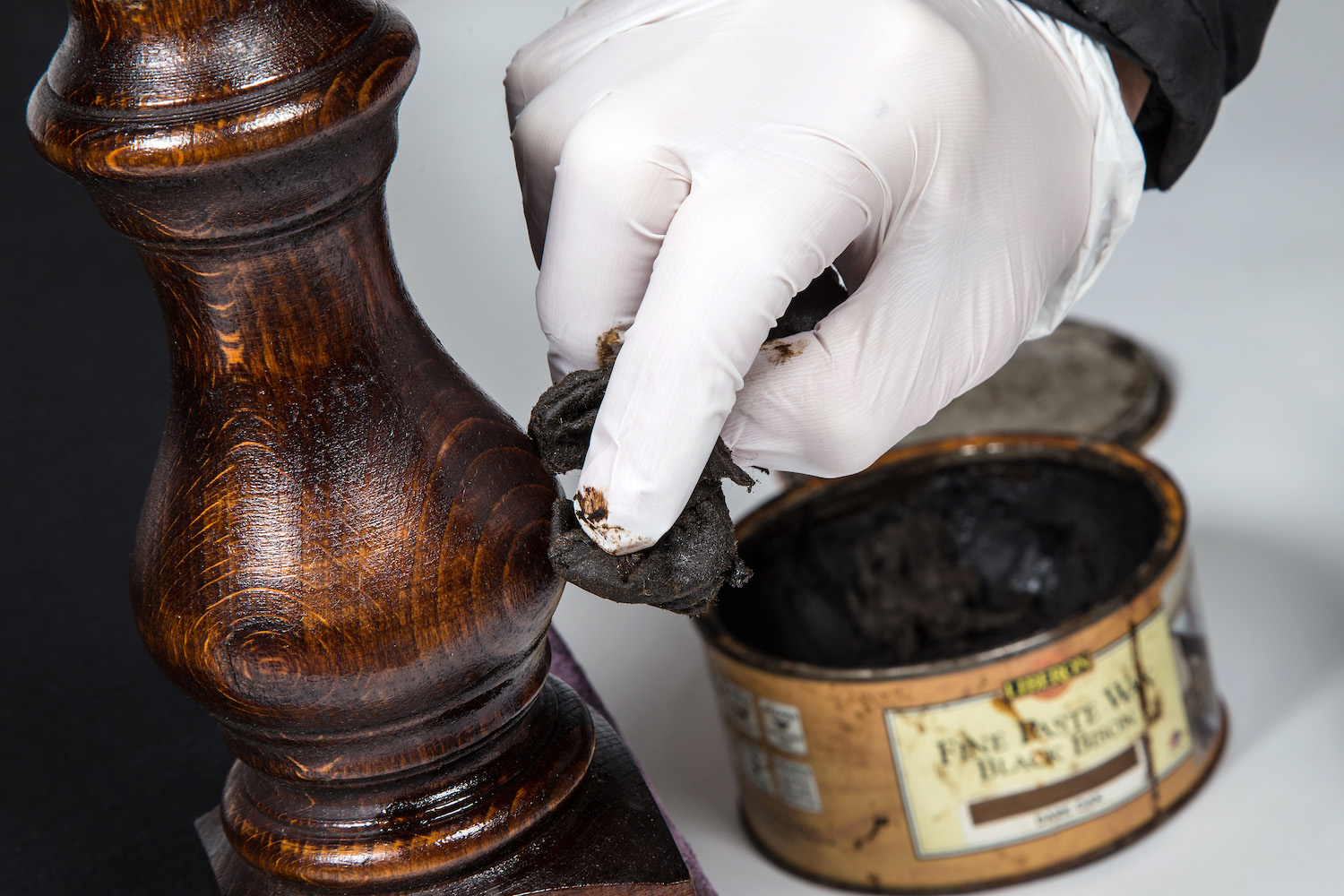 In considering our responsibility towards sustainability, our current methods and materials comprise the following, but will update as this information becomes available:
Frames are constructed from Certified hardwood by the FSC derived from sustainable sources from managed forests in Europe
Frames are durable to withstand the re-upholstering or recovering process time and time again
The well-designed frames are built locally IN Thanet by local craftsmen specialising only in this craft
Custom legs are turned in proportion to the size of the overall stool, and are made on site
Legs and frame are built "as one" - legs are not "one size fits all" lacquered component parts bought off the shelf
Hand tools are used in the creation of elements of the stool including all traditional tack and stud work, and traditional stitching and much more
Legs are painstakingly French polished by hand over many days, not machine sprayed with industrial lacquer
We do not use foam as a principal stuffing as this can take up to 100 years to fully disintegrate, is a bi-product of the oil industry contributing to large-scale pollution, though occasionally recycled foam may be used on some deep-buttoning projects
Instead we use several layers of cocolok, derived from natural materials - 60% coconut fibres and 40% latex "*containing no harmful chemicals, no solvents". (*Martin's upholstery supplies )The husk fibres are natural, tough and the latex, derived from the rubber tree, provides elasticity to the coconut sheets, meaning it can be moulded into fine curves with very little waste. It is also very durable outlasting foam. Whilst there are cons to the use of cocolok such as its travelling distance from India and Sri Lanka and its requirement for a large amount of water in the manufacturing process, we still feel the pros outweigh the cons.
Top stuffing is a natural layered cotton flock, an inherently flame retardant product
Barrier cloth to provide a fire retardant interliner is wool based
Use of adhesives has been reduced but, where needed, we have opted for non-chlorinated brands.
Textile Recycling - fabric waste is either sent to textile recycling stations, (where recycled textiles can be turned into yarns or needled wool felt, used in upholstery or mattresses) or donations of large sacks of fabric scraps made to local primary schools.
Packaging from fabric rolls is re-fashioned to create our own packaging. Since the packaging tax 2022 more recycled stretch wrap is available which has a 30% recycled content as well as a better performance meaning less product is needed, so use is kept to a minimum along with our use of recyclable cardboard wrap where needed. Wrapping in recycled wool blankets returned to us by our courier for re-use is a recently implemented system improvement.
Delivery is only made to certain areas on certain days by our couriers, meaning lorries are fully loaded.