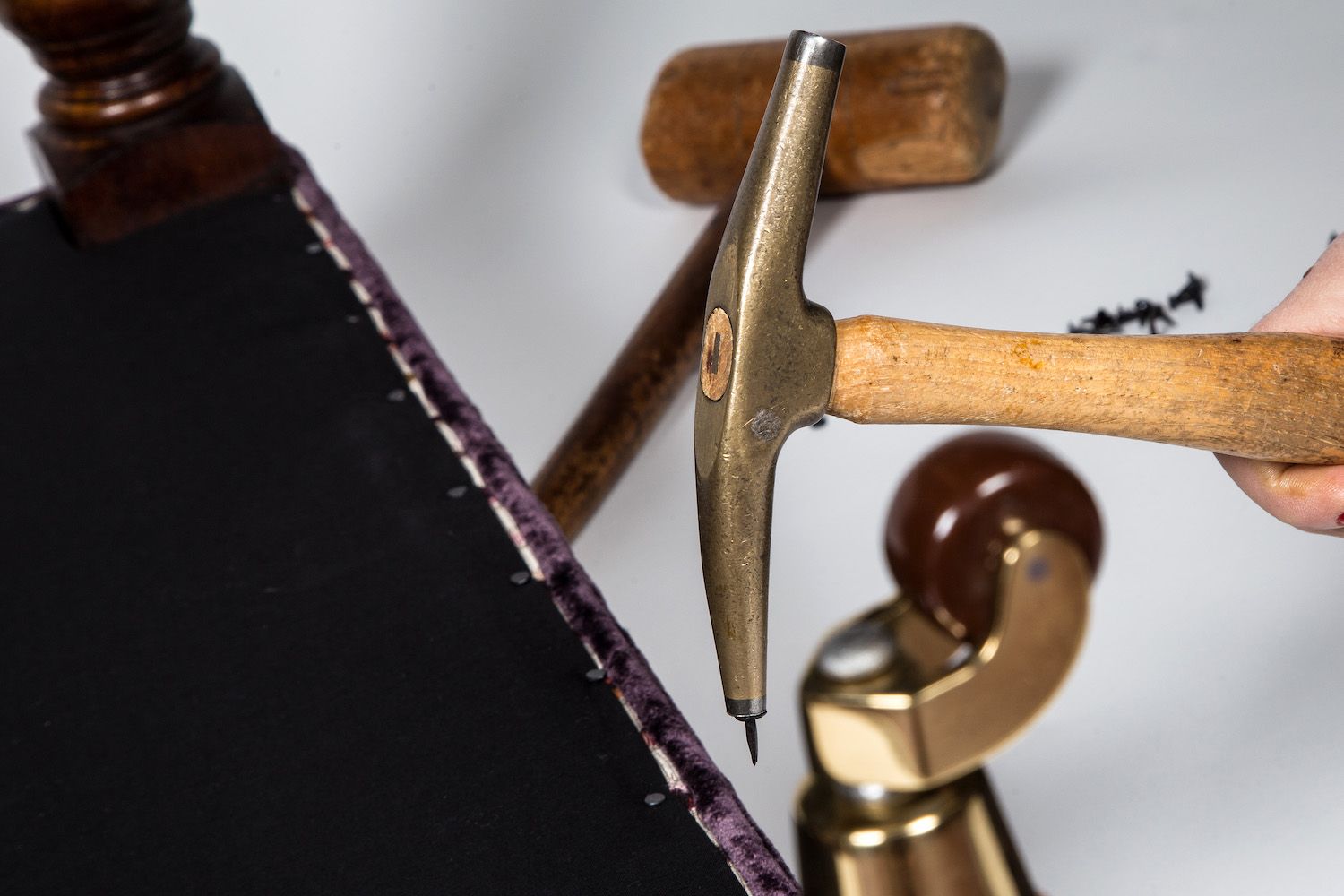 It's All In The Detail
When you think of bespoke upholstery, design is what probably springs to mind first. Then perhaps it's the size to fit your space. Of course, good design is imperative, as are the construction and materials... but those "finishing touches" are of equal significance. And once you know the signs, you won't accept anything less.
We are talking bespoke trims, hand-sewn corners, coordinated gimp pins, fine bottoming cloth, and last but not least the traditional upholsterer's favourite... tacks, which all suggest a quality piece, built with care, made to last.
Let me explain a little about tacks ... fine tacks have a small head and shank and improved tacks have a larger head and thicker shank and both are used in traditional upholstery. Fine tacks are ideal for calico lining, fabric top cover and bottoming cloth, while improved are used for webbing and hessian or scrim platforms.
Gimp pins are used for attaching gimps, braids and fringes. They come in many colours and are small fine pins. Staples are used with modern materials and inserted with a staple gun. In mass production, you may also find that the underlining has been attached with velcro.
Early unsprung work was very often not underlined at all, whereas the traditional choice for webbed and sprung upholstery was hessian or black cotton to line the underside.
At The Bespoke Footstool Company, all of our footstools are finished with a high-quality black bottoming cloth for the underside. It's a slightly stretchy, finely woven fabric, which gives it a neat finish (and helps catch the dust!). We use 10mm fine tacks to finish the underside of our footstools. We find that fine tacks finish off a piece nicely. It takes much longer than the modern and quicker alternative, staples, but we feel it gives the piece an overall pleasing finish, a quality and integrity that means time and effort have gone into the detail.
So there you have it. Next time you shop for an upholstered piece of furniture, you will find yourself checking the underside.