Pierre Frey Upholstery Fabric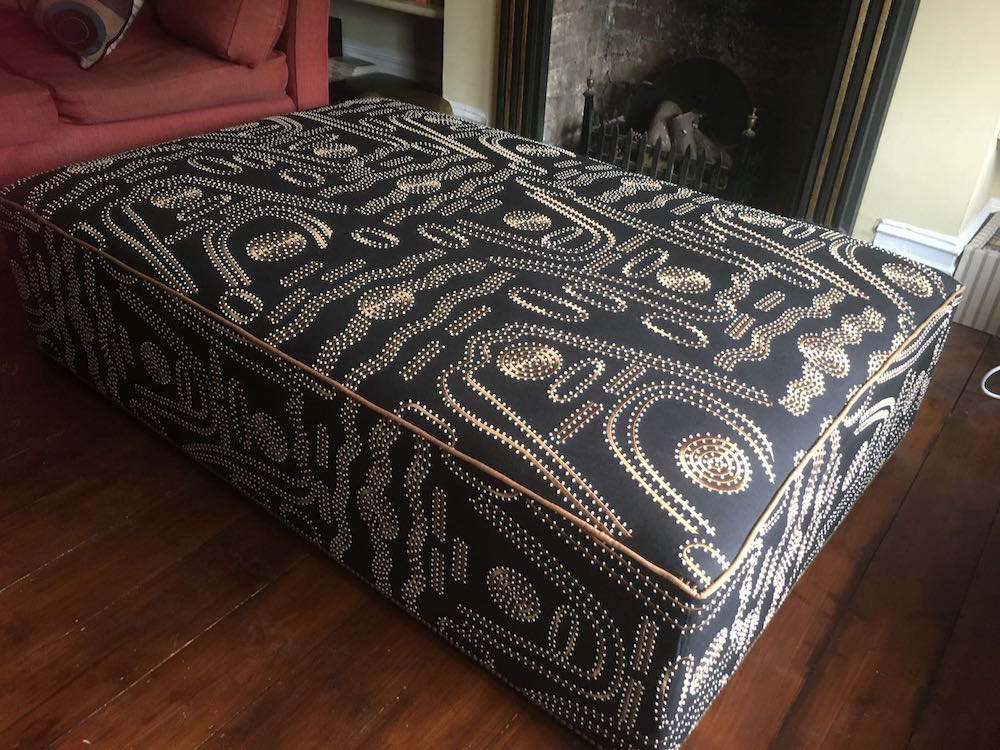 I have recently created a large table stool in Pierre Frey "Tasmania", a gorgeous black linen and gold embroidered fabric depicting motifs of Aboriginal Art. I joined the fabric carefully so the pattern of the design flowed around the stool from every angle.
Working closely with the beautiful artwork of moving dots and lines, I wanted to find out more about The House of Pierre Frey and the ethos behind their eclectic designs. I learnt that the inspiration behind each collection is drawn from the art of far away ethnic groups, French Eighteenth Century and contemporary art. The fabric names are as enticing as the fabrics are exquisite, from the boldy free artwork of "reve de psychanalyste," to the delicate "underwater" embroidery of iLas Perlas"!
The designs translate also very well into footstools and I have ideas for other designs from the Pierre Frey collection.
Many thanks to our customer who kindly sent us an image of the footstool in situ.