Welcome Autumn into your home
As this year's unforgettable summer is drawing to a close and the nip in the air hints at autumnal chillier nights, it might be the time for a subtle décor change to re-introduce warm and cosy fireside evenings. Bring out fur throws, pashminas but consider also recovering your footstool in a soft wool, such as the Montrose Melton range by Isle Mill. A simple recover is a relatively inexpensive way of bringing fireside luxury back into your living space and with the vast range of colours and styles available, you won't have trouble finding a perfect match to compliment your existing furnishings.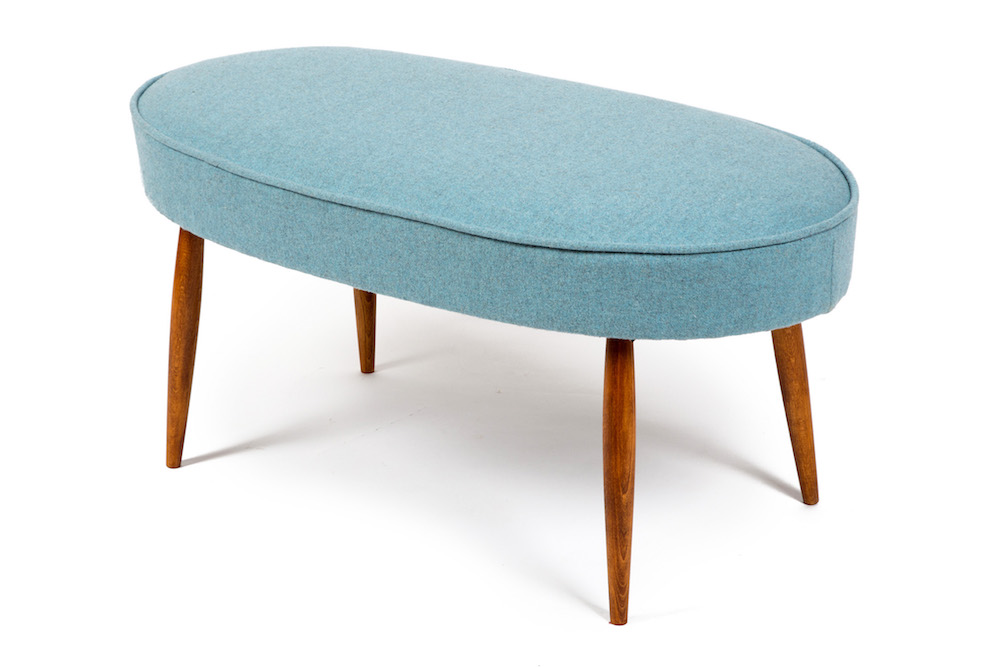 Isle Mill combines the finest natural fibres with time-honoured techniques, weaving distinctive fabrics, many of which take their inspiration from the natural splendour and breathtaking colours of the surrounding Scottish Highlands. I have enjoyed using fabrics from many of their ranges, from houndstooth to tartans to the pastel shades of the Montrose Melton range such as this elegant oval stool with mid-century style tapering legs. This is a "piped narrow bordered" design shown in "blue tit" and is available to your own bespoke dimensions.
Wool is an ideal upholstery covering as it:
is resilient because of its unique coiled structure so can bounce back to its original shape after compression
has low thermal conductivity meaning it will remain cool in summer and warm in winter
is stain repellent, as the complex structure means spills remain on the surface which then can be wiped off
has excellent long-term appearance retention as good wool fabrics tend not to pill, crease or soil easily
absorbs water vapour easily in hot humid weather meaning it remains comfortable to sit on without damp building up
attracts less dust as it produces less static electricity properties than other fibres
wears incredibly well and moulds beautifully round most upholstery shapes
provides a comfortable platform for the sitter (Choose good quality woollen and Worsted spun yarns)
wool holds deep dyes colours fast