Hand carved footstools
We were recently asked to recreate the look of an antique footstool with traditionally hand carved legs. In vain our customer had scoured online sites, auctions and antique shops in search of the "right stool" with the "right" measurements. We felt honoured to be able to come to her rescue and to take on this commission and employ the skills of traditional British carvers.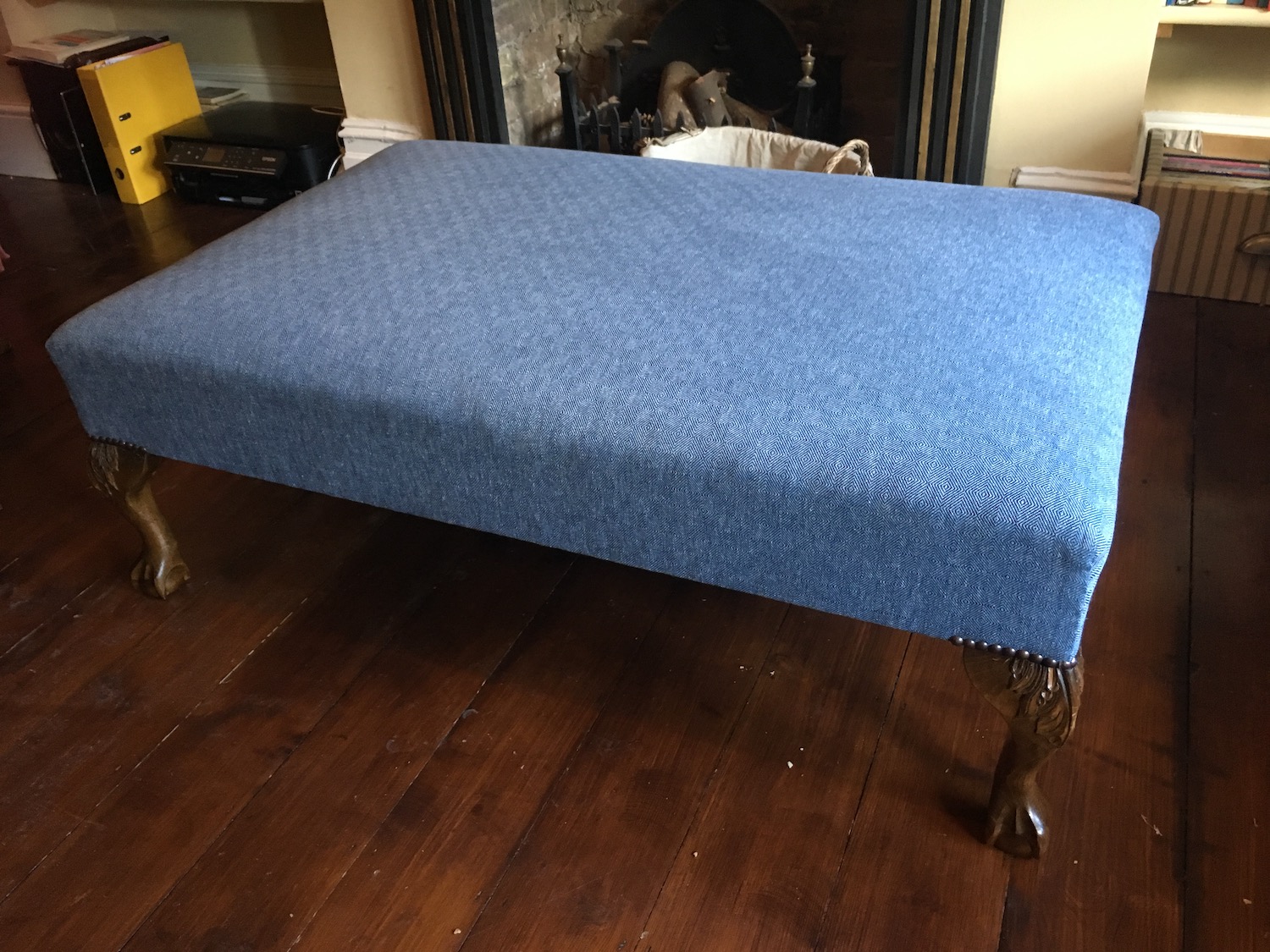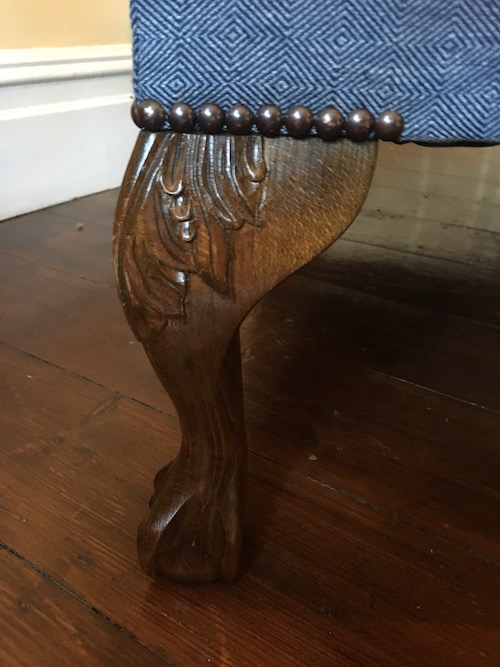 The cabriole legs were traditionally carved to replica the Edwardian ball and claw style foot with Acanthus leaf. The footstool was upholstered in a wrap over style and covered in a beautiful blue weave fabric, supplied by the client.
This is what they had to say about it on Houzz:
Ball and Claw Legs
The "ball and claw" carving on furniture feet represents an eagle or bird's claw gripping onto a ball. Historically the ball symbolised the orb of power and the claw, holding on to that power, symbolised authority. This style of carved cabriole leg was popular throughout the Edwardian era but was copied from earlier periods when animal features were used extensively in cabinet making, for example, lions' paws or pony hoofs. The cabinet makers in the 1700s such as Thomas Chippendale could display their skills through these intricate carvings. However, these animal forms had their roots in classical antiquity.
Acanthus leaf carvings
The acanthus leaf is also a classical motif originating from Ancient Greece. After that, it appeared in Roman architecture, notably on the top and base of Corinthian columns. This Mediterranean plant symbolised immortality due to its healing properties so was an important symbol to these ancient civilisations. More recently, it became a favourite motif of William Morris and was widely used at the end of the 19th Century within the Arts and Crafts Movement he was associated with.
And here it is taking pride of place in its new home.
See more hand carved footstools Custom Design Footstools.