Bespoke Ottomans and Footstools
But what does bespoke really mean? Let us explain...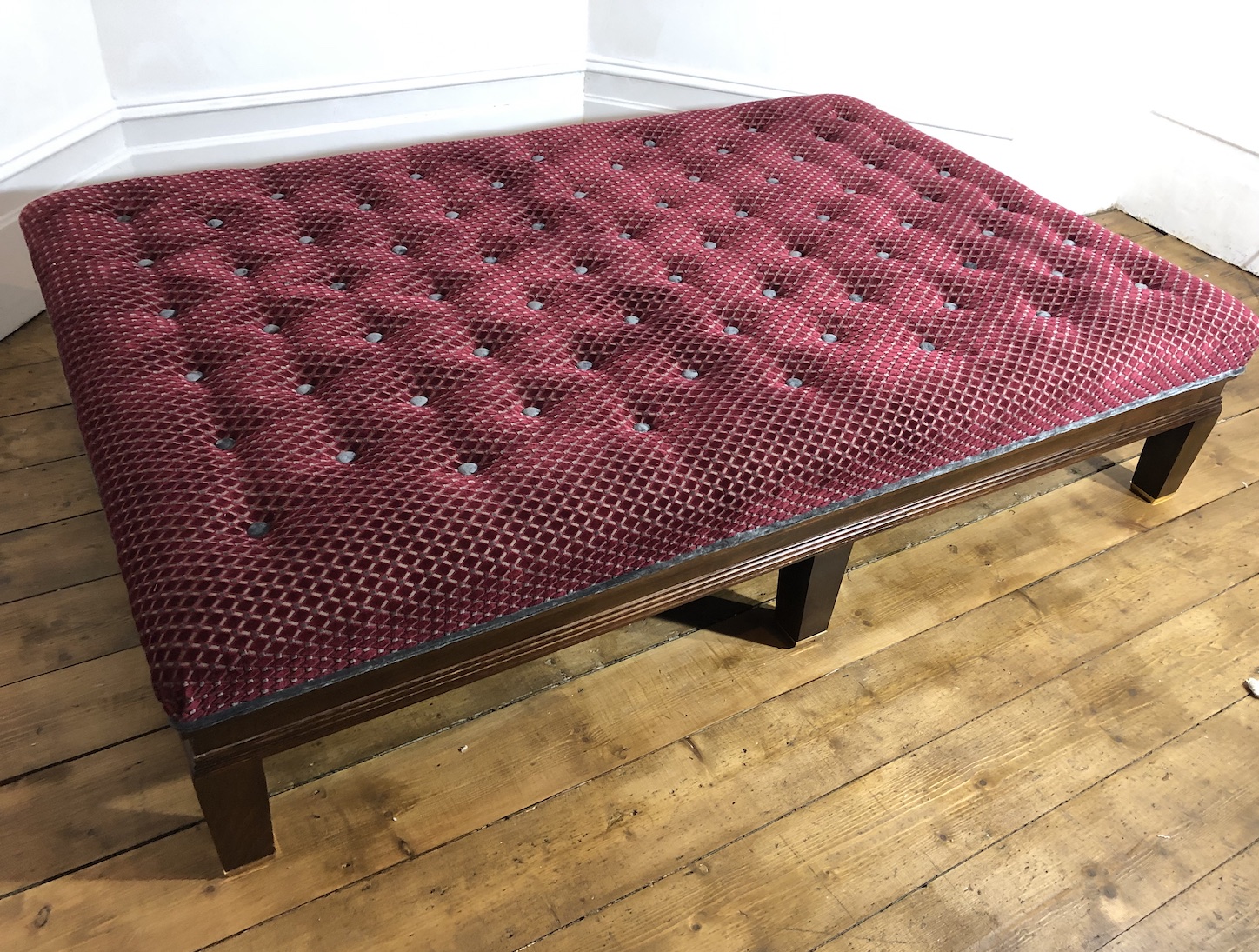 "Products genuinely bespoke compared to many others that claim to be bespoke when in fact they simply have a range of styles and sizes... highly recommended".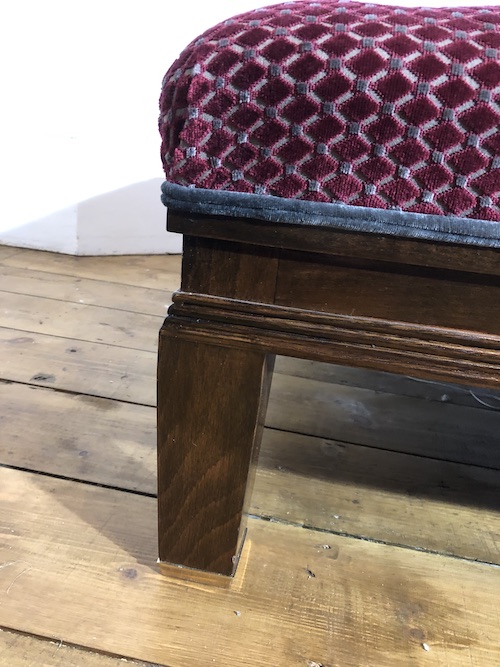 This is what one of our recent satisfied customers wrote in a Houzz review, pleased that the precise style of square tapering legs, embellishers and particular ornate upholstery detail he envisaged could, in fact, be created, along with the precise dimensions...
"Bespoke " being the buzz word of the moment, (and chosen for my business name with some thought) I wanted to provide some clarity as to my understanding of it, within the nature of my creative business. Although in a range of marketing arenas, it may have lost its original sense totally or evolved to suggest a process by which customers select from a range of pre-determined fabrics or sizes or styles, I prefer to adhere to the original historical meaning (derived from the tailoring and shoe-making industry) of "tailor-made" – in other words - made to measure, built to individual requirements or personal specification. Certainly, the various, specialist skills of the whole team I work with allow for this. What is more, whilst some "bespoke" specifications, such as unusual hand-carvings, or very ornate show wood or storage alterations may significantly increase costs, others such as leg design may not.
While our Website Design Tool raises customers' awareness of a good range of "bespoke" elements such as trim, castors and size within the standardised pricing, all customers are actively encouraged to voice any other creative preferences and enjoy the full extent of the "bespoke" service offered by "The Bespoke Footstool Company" for their special commission!
The footstool featured here has a 'show wood' border in antique mahogany which has been masterfully crafted by our skilled frame-makers and polishers. It is a large stool measuring 180cm in length and has six square legs to accommodate its sheer size. With several layers of upholstery padding for the deeper border, it is covered in an exquisite luxurious velvet called Cabochon by @maisonantoinedalbiousse and finished with float buttons and double piping in a contrasting colour.