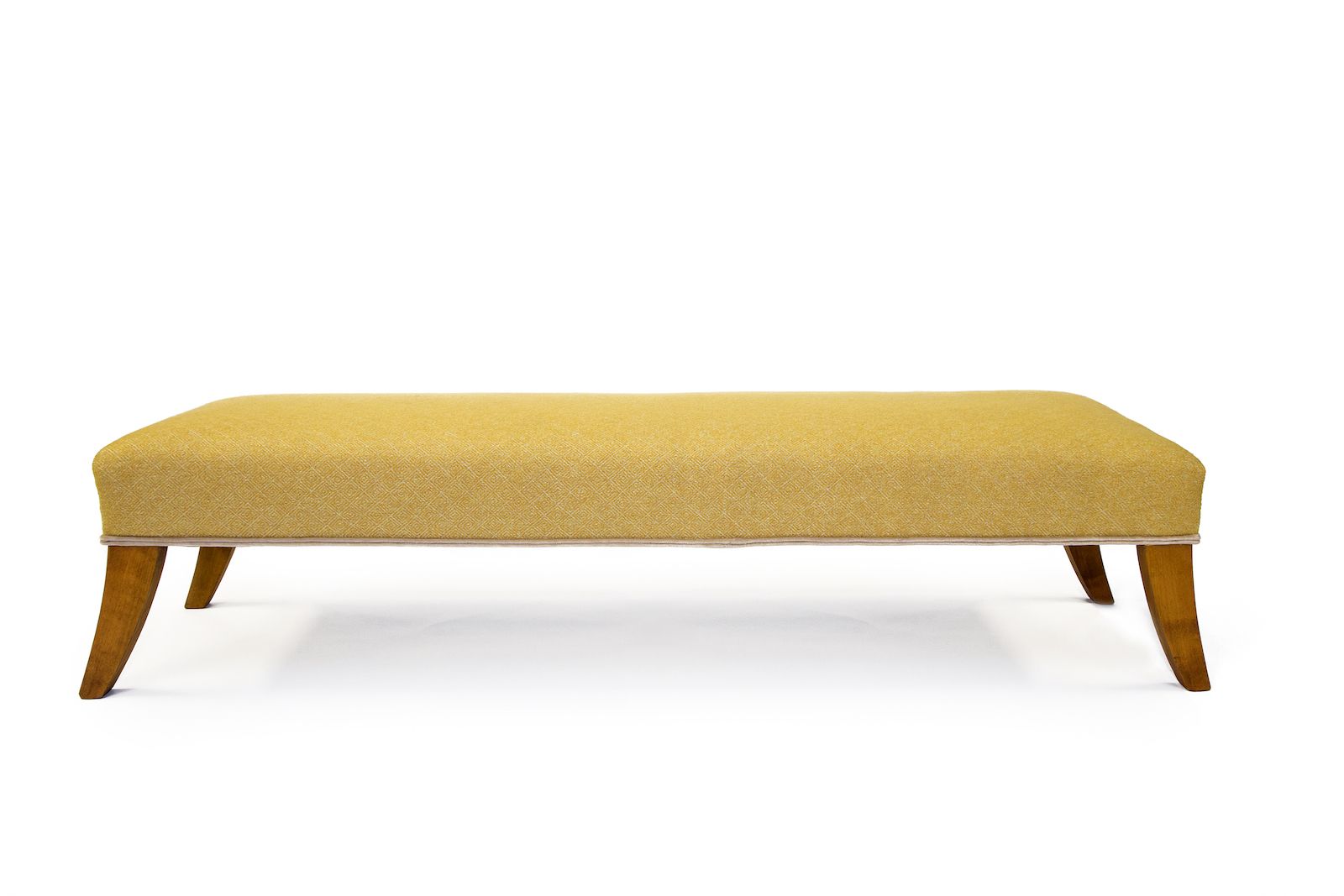 The Comfort of One's Home
Never before have we spent so much time in our homes.

Spending so much time at home has made me take notice of how my surroundings actually make me feel. I have always had a keen eye for interiors and as an upholsterer, am always on the lookout for antique projects for my home…., but I mean how the surroundings make us feel emotionally and how we use our space. Like many, I have embraced darker tones in my home over the last couple of years, but suddenly, I'm feeling the need for light and colour. I love Inchyra Blue and Downpipe Grey, but somehow, the light and airiness and a splash of colour are what I feel I need right now to lift my emotions, and I've noticed that I am spending more time in the lightest room in my home, perhaps because of this.
It's no surprise that colours and emotions are intrinsically linked. At a time therefore when our emotions are particularly heightened, it is helpful to understand how we can adjust our homes to make them as comfortable as possible. Warm colours, for example, can evoke different emotions to cool colours and bright colours to muted colours. They can make us feel happy or sad, relaxed or on edge. And what's interesting is that these reactions can be influenced by culture, nature and nurture. In researching this further, I found a very interesting article 'Colors and emotions: how colours make you feel' by Allison S. Gremillion, that looks at both the psychological effect that colours might have on our emotions and also the fundamentals of colour theory - take a look, it's well worth a read 99designs.co.uk/blog/tips/how-color-impacts-emotions-and-behaviors/ There's no surprise why I chose this bright yellow sabre leg footstool to accompany my blog. According to Allison, yellow 'evokes feelings of happiness, optimism and energy'. 'Yellow is perhaps the most energetic of the warm colours...associated with laughter, hope and sunshine'.

Understanding that colour can impact emotions gives you the knowledge to then go and do something to lift your spirits. This could be to give your living space a lick of paint in a light and airy colour, or perhaps a little simpler, order some new cushions to brighten up your sofa. Fabrics always lift my spirits. There are so many fabulous colours and textures to choose from, the possibilities are endless. Samples are easy to order online - have some fun. Try making a new blind, or a pair of curtains for example.

I consider myself very lucky to be able to continue to work during this tough time as my upholstery studio is located within my home. My frame makers are also still taking orders, and thankfully, most fabrics are still relatively accessible. The Bespoke Footstool Company is still therefore very open for business. We love nothing more than discussing footstool designs with our clients and offering creative suggestions. If you would like to discuss your ideas with us, please drop me an email Alternatively, try our online design tool thebespokefootstoolcompany.co.uk/you-design

In the meantime, be happy and safe in the comfort of your own home.