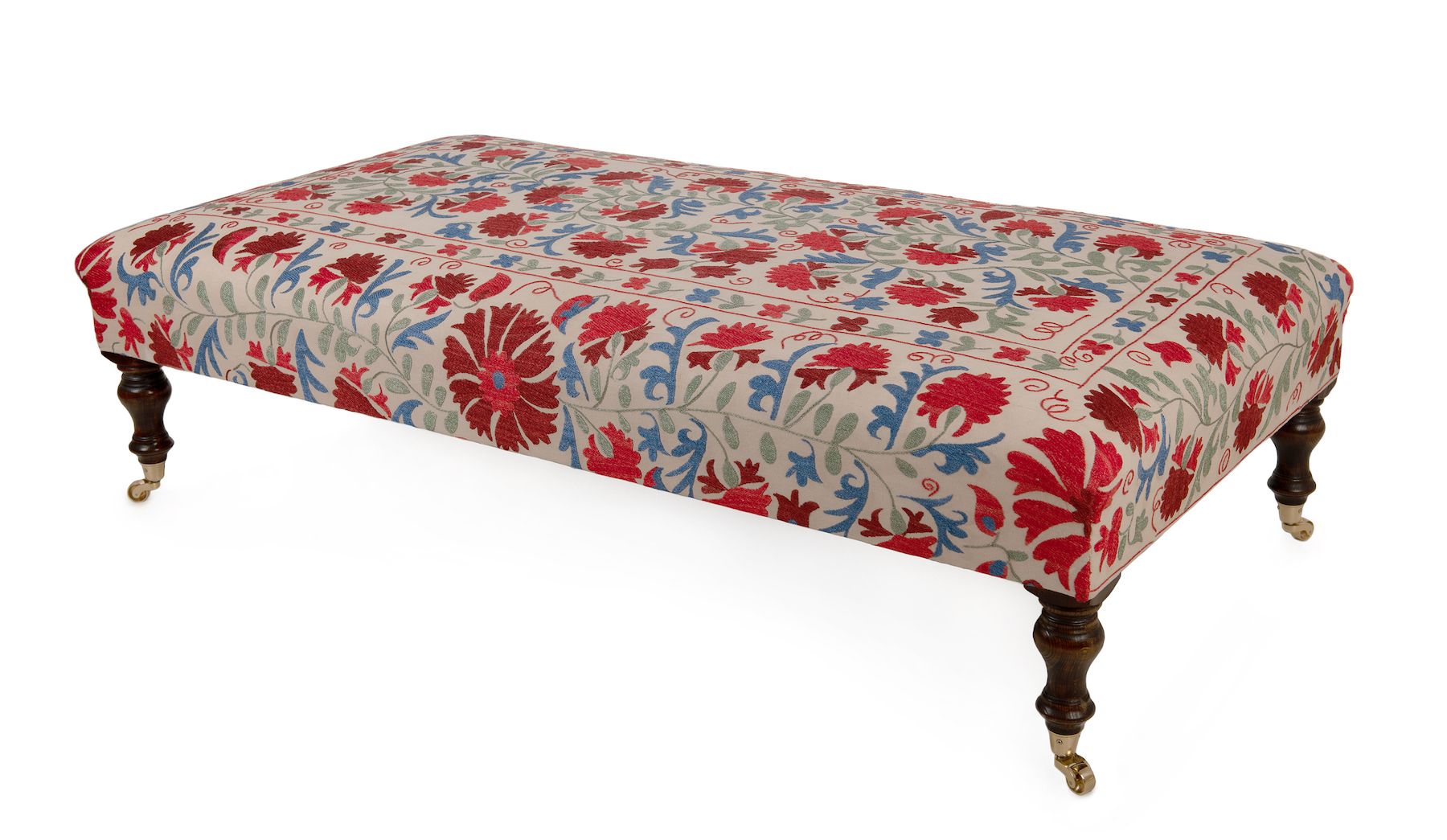 Suzani Textiles
I knew as soon as this stunning suzani rug arrived at my studio that the result was going to be one of the most striking footstools I have made, hence well worth a blog post.
The suzani was the customer's own, and I was tasked with proposing the optimal size and shape to make the most of the beautiful design of the fabric, alongside consideration of their space requirements. The fabric itself had a pretty, narrow rectangular border encasing a central design, and this naturally lent itself to guide the shape and size of the footstool; the customer had a specific length of stool in mind which I was able to slightly tweak to ensure the border band could be seen either end.
From here we agreed on a simple wrapover design which would make the most of the bold, deep red flowers on the border, and even incorporate the flower design into each corner of the stool. From here, absolutely no trimmings were necessary. We discussed single and double piping, but the suzani was such a statement itself, we agreed that simplicity was the only approach. We hope you agree.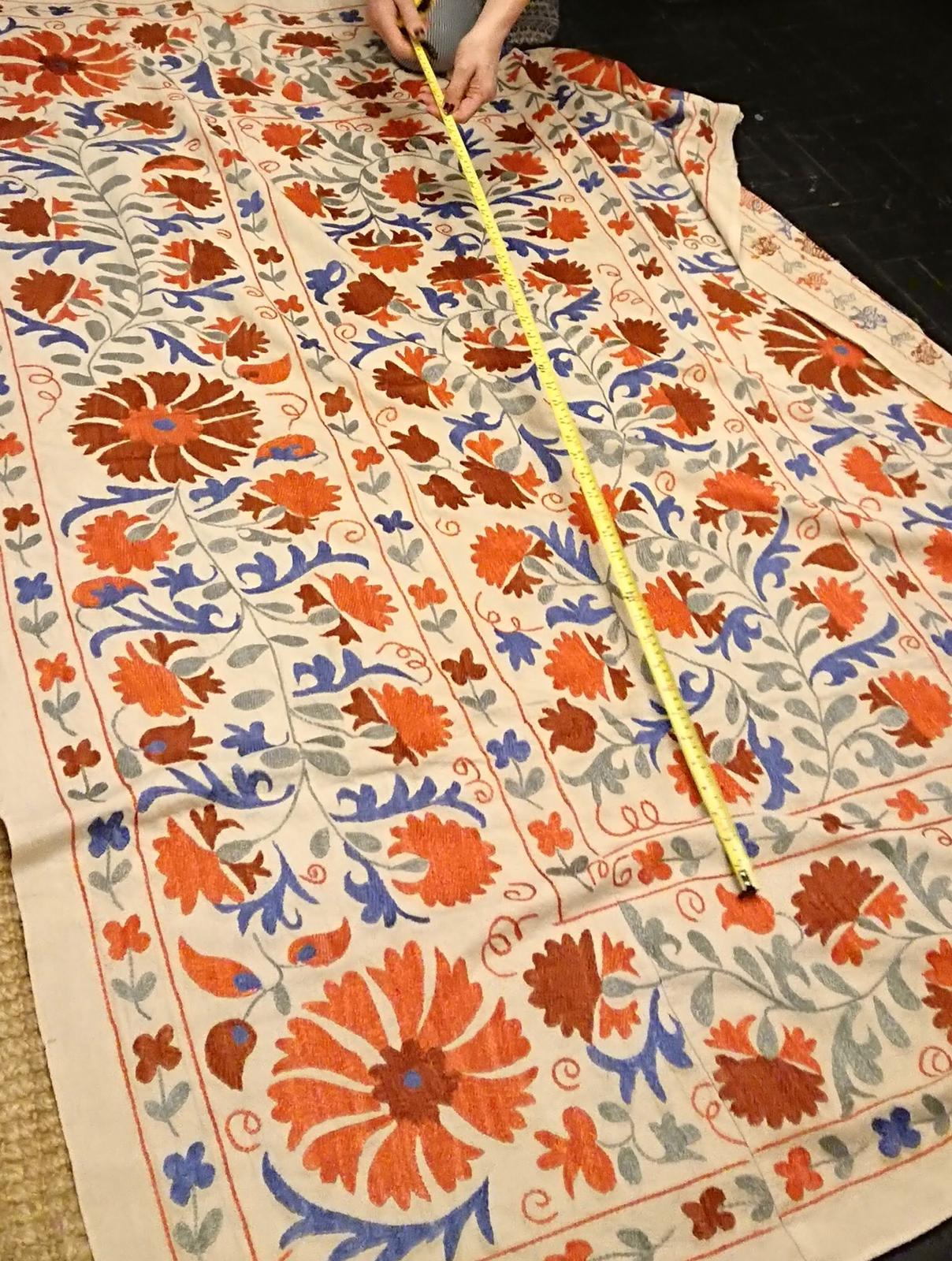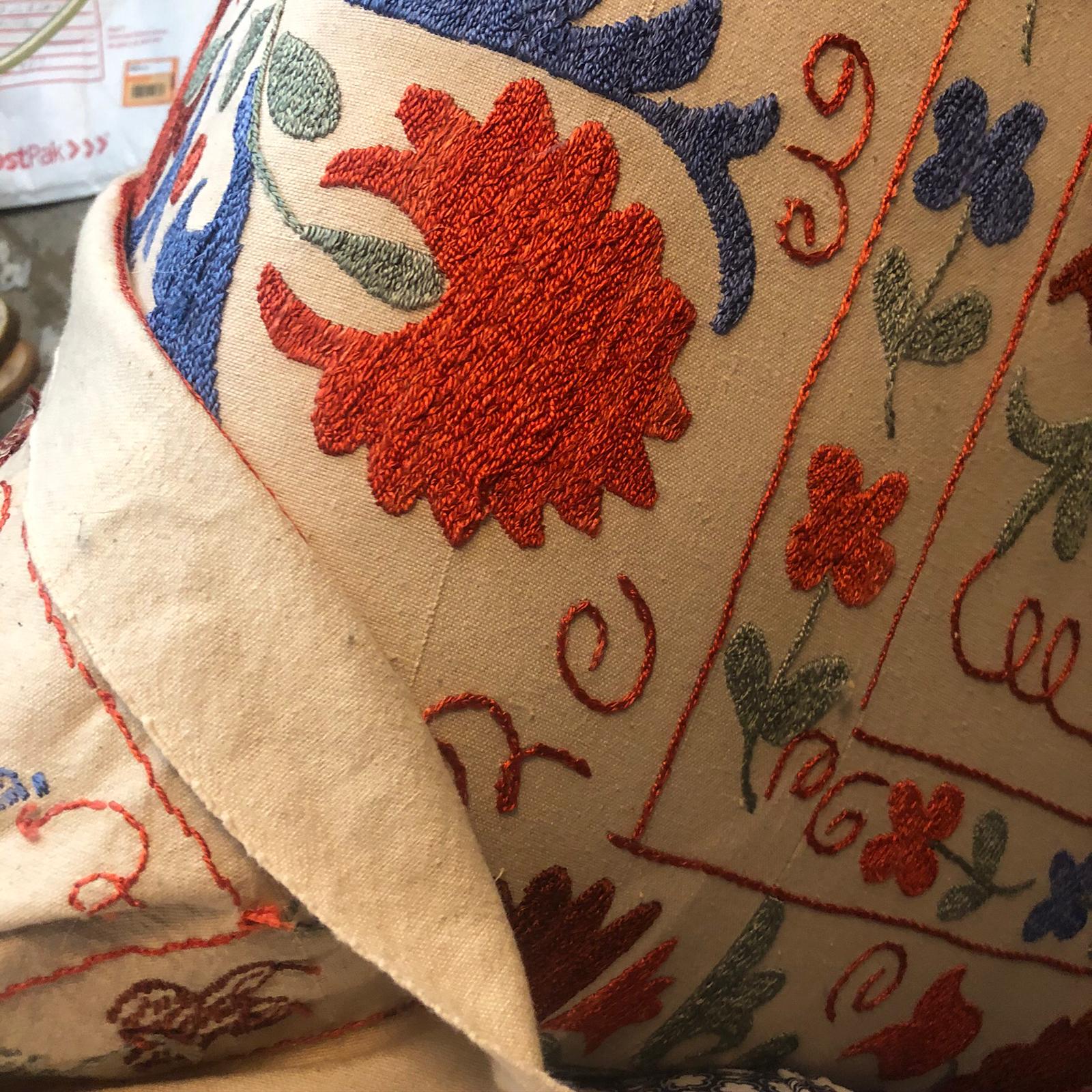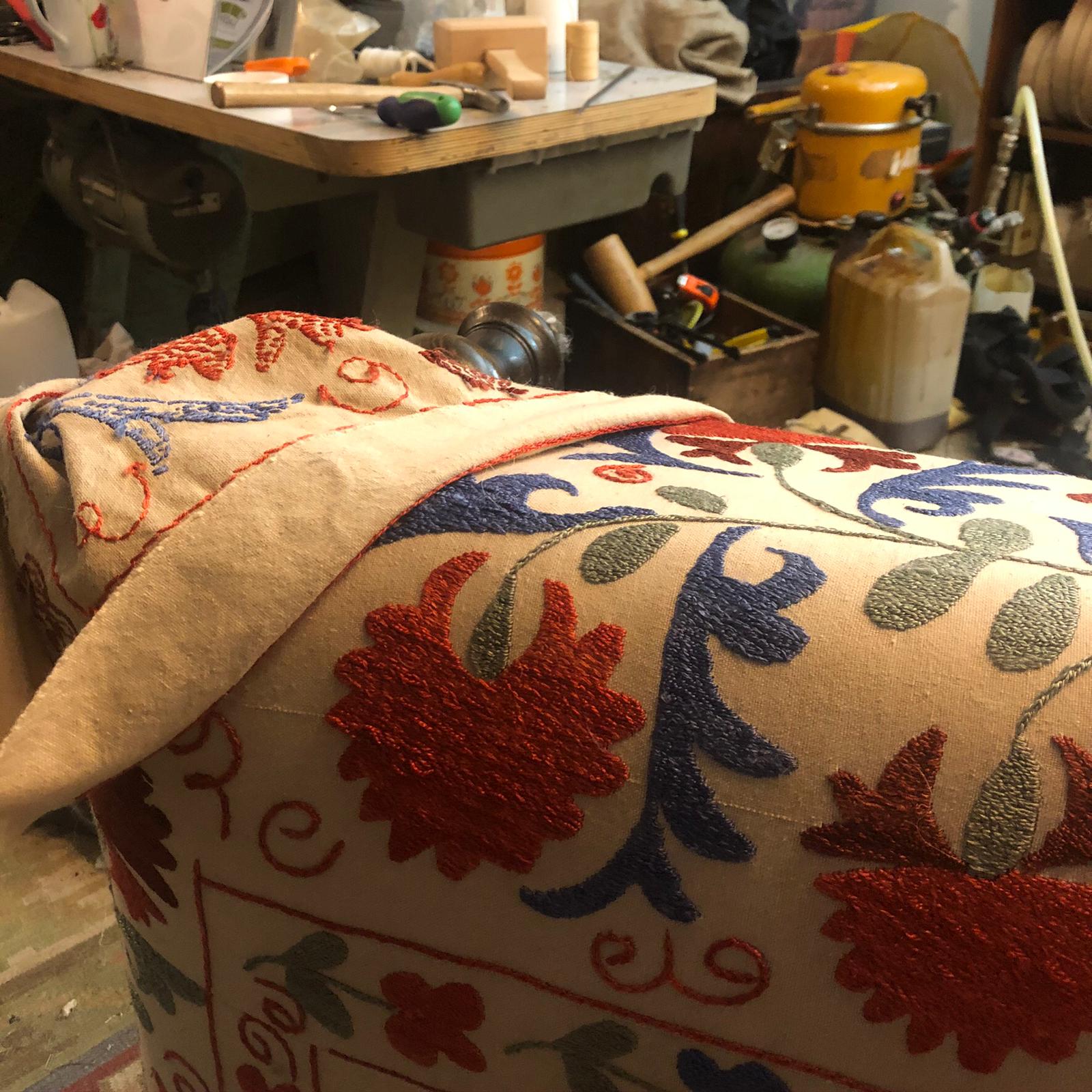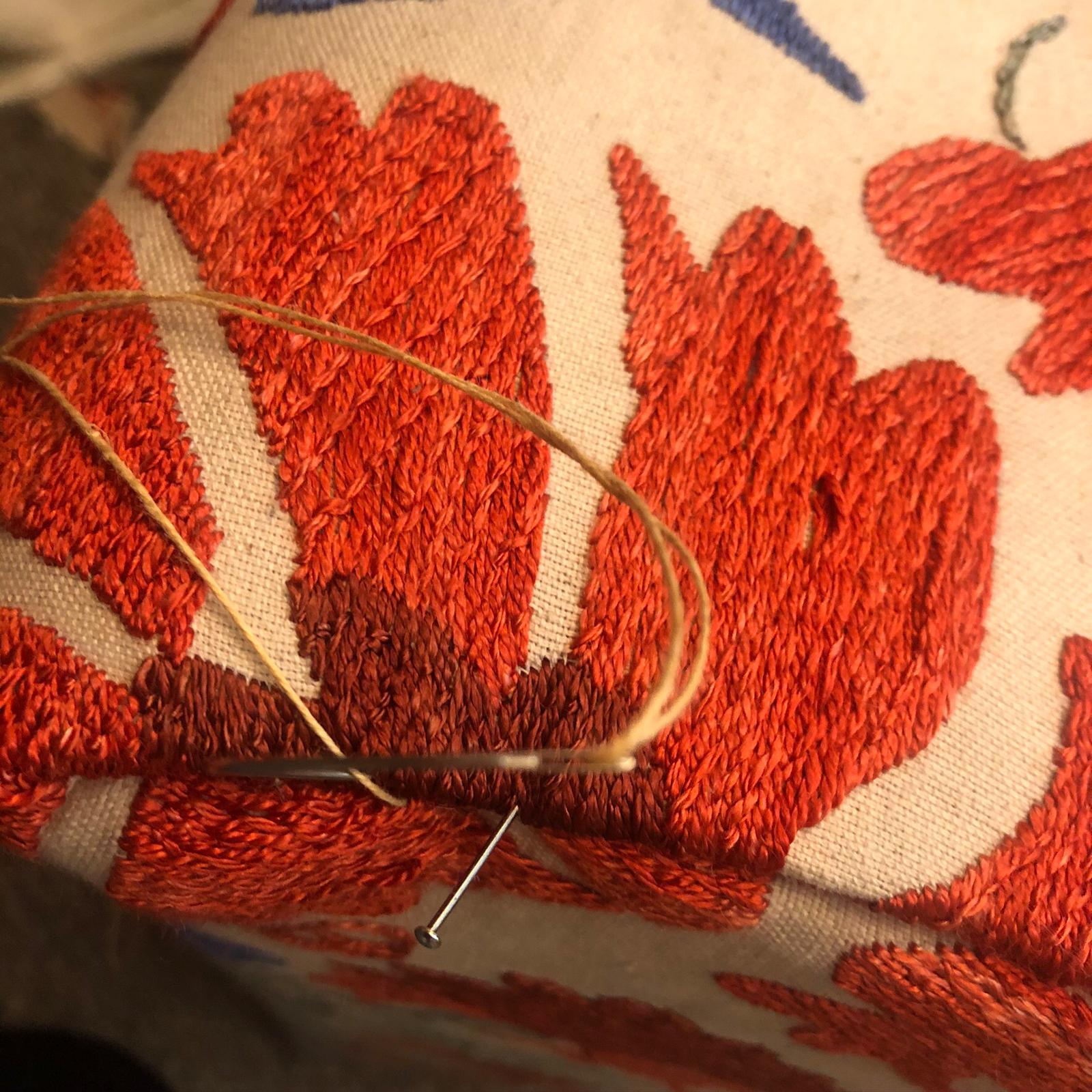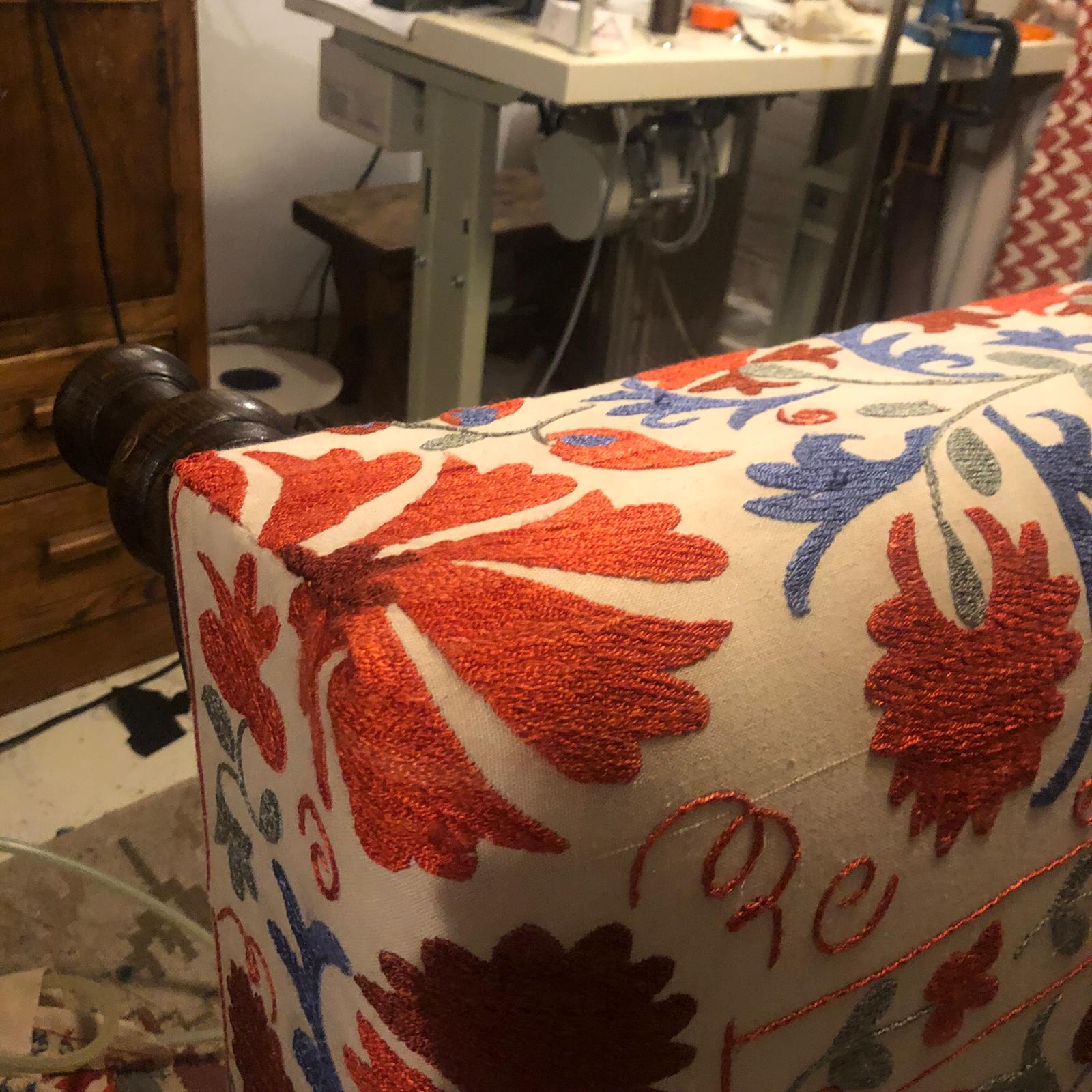 Working with this delightful suzani drove me to explore its origins further, and they have a fascinating past. Originating from nomadic tribes in Tajikistan, Uzbekistan, Kazakhstan and other Central Asian countries, they are, essentially, large, hand-embroidered textile panels made from cotton and sometimes silk. They had many different uses and were often found in yurts for decoration, wrapping belongings, as prayer mats, bedsheets and for seating.
Suzanis were traditionally made by brides and their mothers as part of a dowry and presented to the groom on his wedding day, so they carry symbolic significance too for luck, health, long life and fertility.
Suzanis have become particularly collectable due to their intricate decoration and fine craftsmanship. It's also hard to come by usable antique suzanis because many were damaged or destroyed by the harsh elements of the nomadic lifestyle they were often exposed to, driving up the price of good quality vintage pieces.
If you are the lucky owner of a beautiful suzani or other ethnic textiles, we'd be happy to discuss design ideas, and create something special for your home.